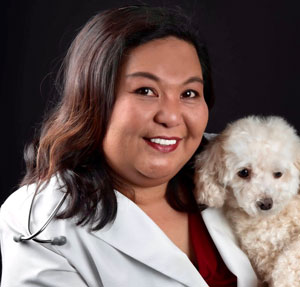 Moderator:
Maria Solacito, DVM
Maria Solacito, DVM, CAWA has been Senior Veterinarian for the County of Los Angeles, Department of Animal Care & Control (DACC) since 2012. Before that, she was Shelter Veterinarian at the Lancaster Animal Care Center for four years until her promotion. As Senior Vet, Maria is responsible for the development, implementation and oversight of the medical programs for the largest animal control agency in North America. She led a team of 11 veterinarians and 28 Registered Veterinary Technicians. In late 2019, DACC reorganized; Maria's focus is now on the four North County Animal Care Centers and DACC community outreach and disaster response. In 2020, she was appointed by California Governor Gavin Newsom to the 8-member California Veterinary Medical Board and earned her credentials as a Certified Animal Welfare Administrator from the internationally-recognized Association for Animal Welfare Advancement.
Maria is Co-Lead for DACC's Anti-Racism Committee and represents her agency in the County of Los Angeles Anti-Racism, Diversity and Inclusion Initiative Committee. She is a member of the Philippine Veterinary Medical Association, Southern California Veterinary Medical Association, the World Small Animal Veterinary Association, the Association of Shelter Veterinarians, and The Association for Animal Welfare Advancement. She is also a member and Immediate-Past President of the Southern California Filipino Veterinary Medical Association.
Maria graduated from UP Los Banos College of Veterinary Medicine with a degree of Doctor of Veterinary Medicine (1992). She completed her Clinical Training at Purdue University in 2007, all licensure requirements to practice in the US in 2008, and the University of Southern California's Sol Price School of Public Policy Executive Leadership Development Program in 2016.
Panelists: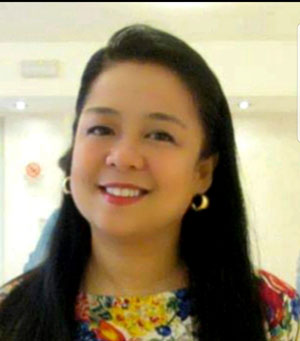 Ma. Elizabeth J. Cueva, Esq.
Maria Elizabeth J. Cueva, Esq. is a member of both the Philippine and the New York State Bars. She earned her Bachelor of Arts, major in Political Science (cum laude) in 1987 and Bachelor of Laws in 1992 from UP Diliman. Through a scholarship grant, she earned her Master's degree in Industrial and Labor Relations with a minor in Human Resources Management in the Executive Cohort Program of the School of Public Affairs and the Zicklin School of Business of the Baruch College of the City University of New York (with honors).
Elizabeth has over 20 years of legal experience in higher education law, corporation law, labor and employment, immigration, and civil and human rights laws. After having worked in the public and the private sectors in the Philippines and in New York, U.S.A., she decided that her niche is with the legal career service with the New York State government where she is currently a Human Rights Specialist and public sector lawyer specializing in civil rights and discrimination cases.
Elizabeth is a member of the International Honors Societies of Phi Kappa Phi, Pi Gamma Mu, and the National Honorary and Professional Management Society of Sigma Iota Epsilon. She was recipient of the 2018 Outstanding Alumna Award in Public Service given by the UPAA New Jersey Chapter; the 2018 Most Outstanding Foreign Workers in Public Service awarded by the Team United Maharlika, Inc.; and the 2019 The Outstanding Filipino American Awards (TOFA) in Public Service and Human Rights.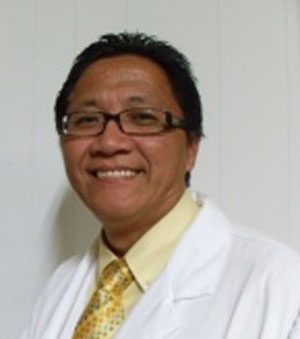 Joel Gamo, MD
Joel Gamo graduated with a BS Zoology Degree (cum laude) in 1981 from UP Diliman and with a Doctor of Medicine from UP Manila in 1985. He had his residency training in the field of Physical Medicine and Rehabilitation at the Philippine General Hospital from 1987 to 1989. He practiced Rehabilitation Medicine in major hospitals in Davao City from 1991 to 2002, aside from being the Dean of the Davao Doctors College School of Physical Therapy and a faculty member in Neuroanatomy at the Davao Medical School.
At present, Joel is an Adjunct Assistant Professor at the UCLA David Geffen School of Medicine, teaching Gross Anatomy with human cadaver dissection, and an Associate Professor at West Coast University School of Nursing.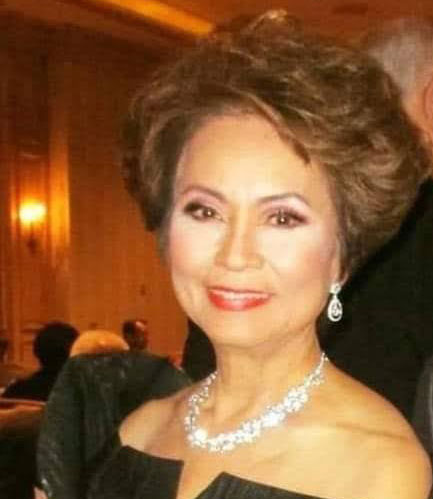 Luzviminda Sapin Micabalo, BSN, MPH/HCA
Luzviminda Sapin (Gonzalez) Micabalo is a dedicated, multi-awarded visionary who has distinguished herself as an effective organizer and community leader. She is a licensed Registered Professional Nurse who holds a bachelor's degree in Nursing from UP Diliman (1958) and a master's degree in Professional Studies in Health Care Administration from C.W. Post Long Island University, New York (1975). She went for graduate studies in Nursing at New York University.
Luz worked at Sloan Kettering Memorial Center for Cancer and Visiting Nurse Service of New York. In 1963, she joined the Cabrini Medical Center as an operating room nurse and was later promoted to Vice President for Patient Services until she retired as Assistant VP for Operations in 1996.
Luz is past president, member, and board of director of several non-profits including the Philippine American Association of Nevada, UPAA Nevada, Filipino American Heritage Foundation, and National Federation of Filipino Associations in America. She is also a lector at the Pastoral Council of Saint Elizabeth Ann Seton R.C. She founded the Philippine American Charity Foundation (2001) in Nevada.
A recipient of various citations for exemplary community service and social activism in promoting Filipino culture, values, and heritage, Luz was commended by the Philippine Consulate Generals in New York and Los Angeles for volunteerism and civic responsibility, and for ensuring the success of the Philippine Independence Day Celebration in New York and Consular Outreach in Las Vegas. The most prestigious of these awards started with the New York Governor's award for Outstanding Asian American in 1994. Other awards are: Twenty Outstanding Filipinos Abroad (2009), 100 Most Influential Filipina Women's Network (2007), and Presidential Banaag Award (2012).
During the 2008 UP Centennial celebration, Luz received from UPAA the "International Alumni Achiever" and from UP College of Nursing the "Distinguished Alumni Achiever" awards.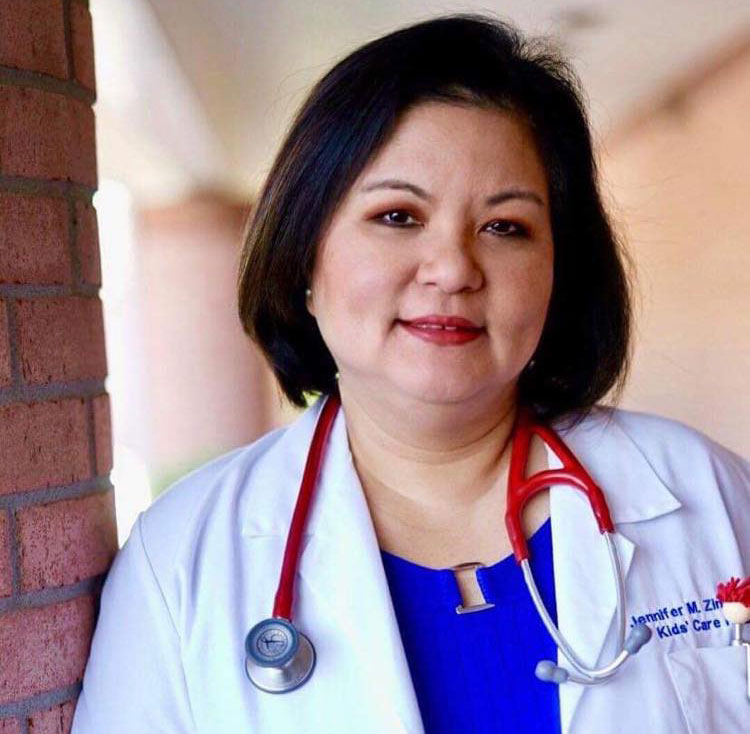 Jennifer Zimmerman, MD
Jennifer Mijares Zimmerman is a pediatrician in Northwest Florida. She has been providing care to the underserved population for over 20 years. A graduate of UP (BS Zoology 1986) and University of the East Ramon Magsaysay Memorial Medical Center (Doctor of Medicine), she trained at Long Island Jewish Medical Center in New York. In 2018, she was a Congressional candidate for the US House of Representatives, FL-1 as a strong advocate for healthcare for all. She was the CEO of Kids' Care Pediatrics for over 17 years before joining a multi-specialty group whose mission is to make healthcare within reach for everyone in the community. As an adjunct professor for Florida State University, she mentors medical students and physician assistants as they pursue careers in community healthcare.
Dr. Z, as she is known to many, is the first female, the first Asian, and an immigrant of Filipino heritage to ever run as a major political candidate in NWFL for a US Congressional seat. Dr. Z is the proud mother of three children. She is married to Jay, a Jewish American from New York. Her second son is now training to be an Orthopedic doctor in the Army.